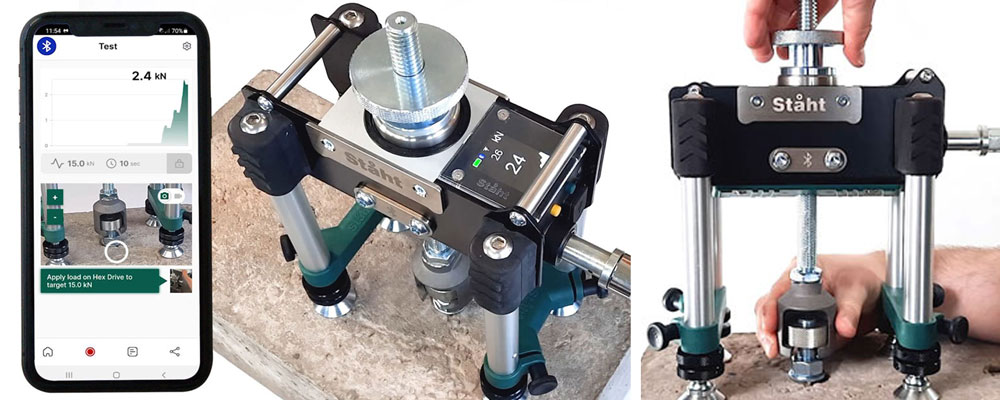 Scell-it UK to be first wholesaler to invest in new Fixings Tester Technology.
Scell-it UK have always been at the forefront of product design when it comes to Setting Tools and Chemical Dispensing guns, so it's no wonder they have just invested in the latest technology in the world of fixing testers.
Staht have developed a new and innovative 'next generation' tester. The Staht Digital Pull Tester is  set to revolutionize the process of testing construction fixings through its compact design, ease of use and versatility.
This is achieved by combining class leading features into one simple unit, which include:
Blue tooth connectivity
A simple to use free app and reporting system
A full colour digital display
Li ion rechargeable battery
For Scell-it UK this offers a real advantage of being able to test their fixings quickly and easily and provide a detailed report to confirm the they are up to the job and fit for purpose.
Gary Moseley, Scell-it UK MD, explains: "We were given a demonstration of the new unit and we were so impressed with ease of use and capability it would give us that we bought one there and then on the day.
Our quality assurance has to be second to none and the quality and standard of our fixings is something we take very seriously. Staht has produced a testing tool that allows us to accurately assess the quality of our products quickly and within our own quality control department here at our warehouse. We can then use the reports and documentation features to reassure our customers of the quality, and that our products meet the standards that are specified."
By using the Staht Pull Tester, Scell-it claim they can speed up the checking process of stock and be assured that the quality and integrity is still intact.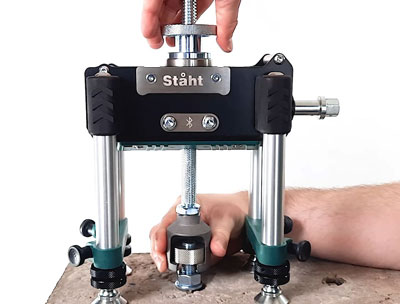 Similar to the methodology of Scell-it tools, the Staht unit has many design features that also consider the health and safety of the worker. Safety straps to prevent tool drops, and enhanced mechanisms for easy load application, all help eliminate accidents and prevent repetitive strain injuries.
Scell-it believes that wholesalers have to be held to account and should be questioned about the quality and standard of their stock. Customers should insist on seeing credentials and evidence that items are fit for purpose.  By investing in new technology, like the Staht Pull Tester, wholesalers will be proving they are taking their responsibilities seriously.
www.scellit.co.uk