Welcome to Scell-it UK Ltd
Scell-it® UK Ltd are suppliers of an extensive range of quality Construction Fixings, Rivets, Rivnuts and Setting Tools at competitive prices to the building trade & distributor market.
A large well-stocked warehouse based centrally in the UK is backed up by our Scell-it® group overseas partners with three more warehouse locations across European containing over 4 million pounds worth of stock. This allows us to provide a quick and reliable next day delivery service.
Scell-it® are constant innovators and have created many new products exclusive to the Scell-it® brand. This has included some patented 'world firsts' including our E-007 Battery powered Hollow Wall Anchor Setting Tool.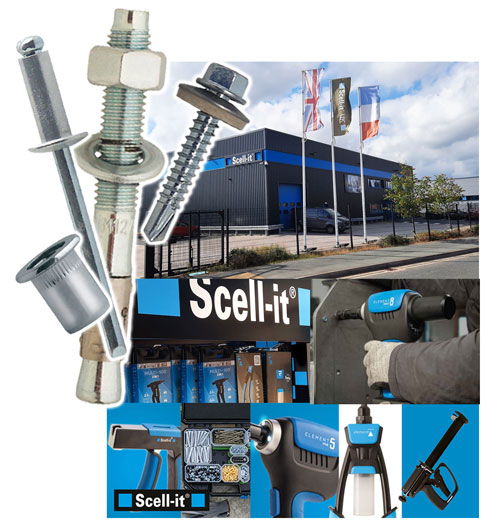 HIGHLY EXPERIENCED TECHNICIANS
We are here to help
Our highly experienced technicians are here to help and answer your questions on fixings and rivets.
Technical data sheets are available on all Scell-it products.
Testing of fixings can be provided onsite. Scell-it use the latest pull-test technology to test the holding force of all their fixings and can full provide digital reports.